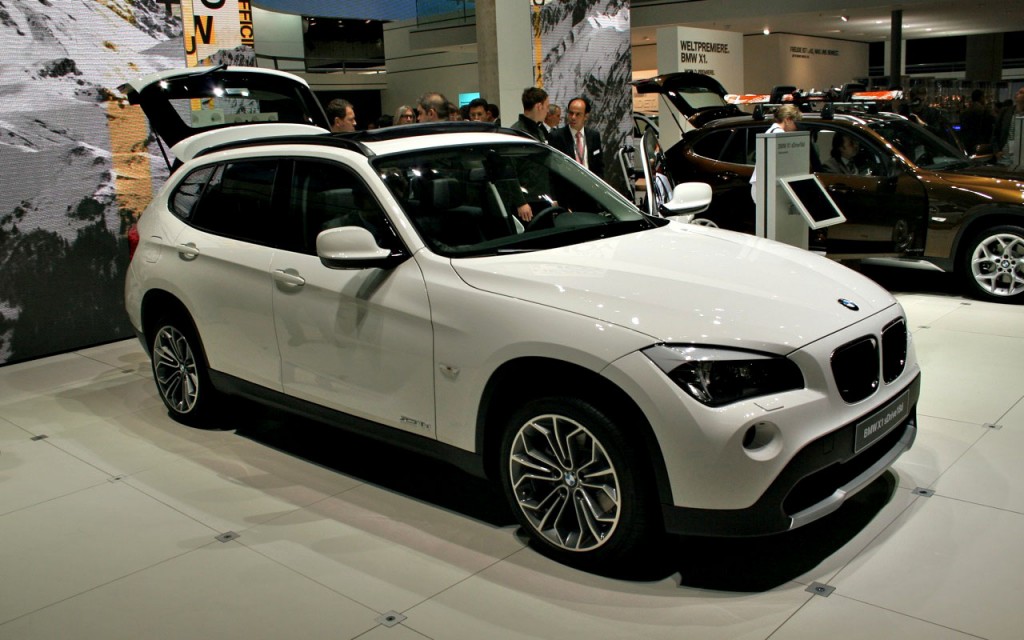 2011 BMW X1
BMW is planning an onslaught of new model releases over the next 12 to 18 months, with everything from hybrids to crossovers to possibly even a brand new mid-engined sports car all thought to be in the works. Some of the models confirmed for launch include the new 2010 5-Series GT, 2010 ActiveHybrid 7 and 2010 ActiveHybrid X6, as well as the compact X1 crossover.
However, soon after their respective releases, we'll see a brand new crossover model from Mini and a redesigned X3.
The X1 is to be positioned as a niche vehicle in the U.S. when it arrives late next year as a 2011 model. According to BMW's U.S. chief Jim O'Donnell, the success of the vehicle will depend "a lot on the price of gas".
While overseas the compact crossover will be available with four-cylinder diesel and gasoline engines, U.S. models will only feature a six-cylinder gasoline engine in either rear- or all-wheel drive configurations.
Pricing will be set high for the segment--you can blame the weak dollar against the euro and anticipated strong demand in Europe.
Coming in early 2011 will be a brand new crossover model from Mini. No name has been picked for the vehicle but we do know that both front- and all-wheel drive versions will be available. Pricing for the base Cooper version with front-wheel drive is expected to start at around $29,000, while the range-topping Cooper S with all-wheel drive should be priced somewhere around the $34,000 mark
Finally, BMW will bring in a replacement for the X3. Due in early 2011 as a 2012 model, the new X3 will be built at the automaker's Spartanburg plant in South Carolina and should be slightly larger than the current model. Key rivals include the Audi Q5 and Mercedes-Benz GLK.
[AutoNews, sub req'd]