Eighty years ago, Mercedes-Benz set a record for the fastest land-speed vehicle on a public road. It was only last year that the German brand lost the title to Koenigsegg and its Agera RS. Mercedes hasn't forgotten about the achievement, and now it has created an homage to the legendary record-setting W125 Silver Arrow racer.
It's called the "Aesthetics Progressive Luxury" concept, though it's more of a sculpture than actual concept vehicle. But, the intentions are the same. The design team worked to infuse the W125's streamlined looks into a modern-day interpretation of a 1930s race car—a racer that went 268.8 mph on a one-kilometer stretch of the Autobahn. In this case, however, the concept is a design study for the company's EQ brand of battery-electric vehicles.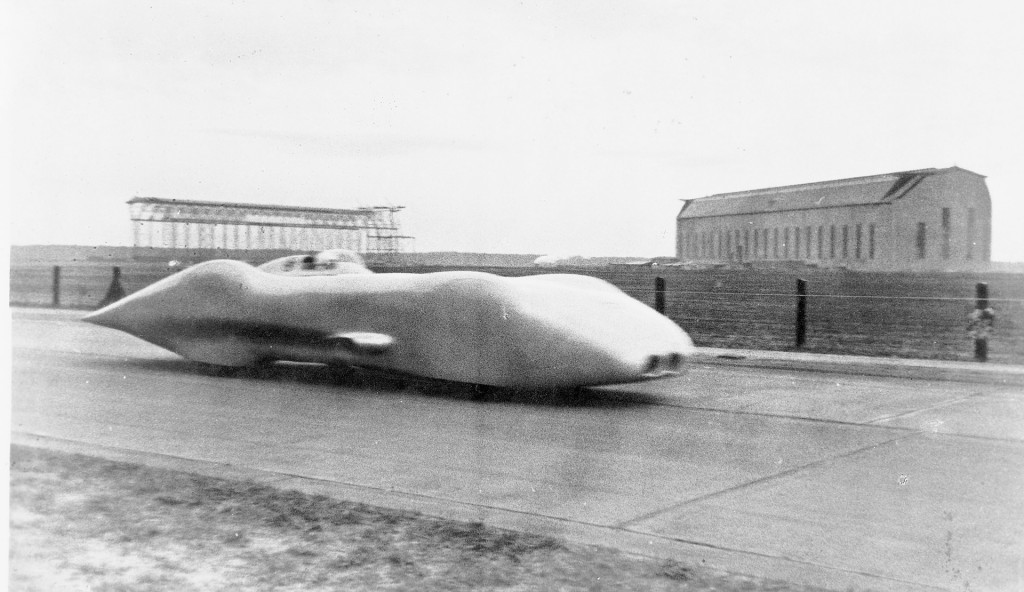 1938 Mercedes-Benz W125 top-speed record run
Designers worked to channel the 1930 racer's ethos, and by doing so, decided to press the sculpture concept into the ground. The effect highlights the muscular wheel arches, which are very reminiscent of the W125 Silver Arrow. The front fascia begins as something fluid and coherent, but the design quickly moves to split the rear of the Aesthetics Progressive Luxury concept down the middle with a long fin. The cockpit bubble also recalls the 20th-century race car.
Perhaps the most unique element of the sculpture is the way the body segments and separates toward the rear. Mercedes says it's "as if the resulting surface segments were captured by an imaginary air stream and carried away."

What will the Aesthetics Progressive Luxury sculpture have to do with the new EQ brand? That's a guess at this point. In its press release, Mercedes-Benz said "the formal clarity of the sculpture with its purist main body reflects the seamless look of all EQ vehicles." Motor1 reports that the sculpture previews a concept car to be shown this August at the Pebble Beach Concours d'Elegance and that Mercedes plans to release a one-off halo car to launch the EQ brand.

The first EQ model will be the EQ C electric crossover, which will debut later this year. Following the EQ C, a whole family of EQ models will come. Mercedes-Benz will also race under the EQ banner in Formula E.
The Aesthetics Progressive Luxury concept sculpture follows five additional "Aesthetics" sculptures, which began in 2010 with Aesthetics No. 1. The most recent was Aesthetics A in 2017.