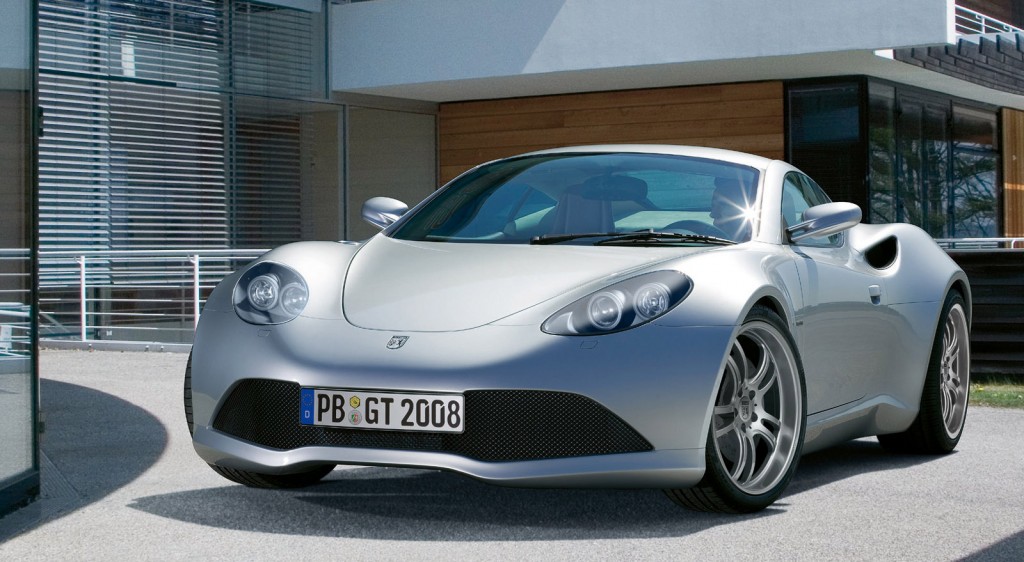 Artega GT sports car
Two manufacturers of sports cars hailing from Germany are planning to debut some new models at the 2012 Geneva Motor Show taking place next month.
One of them is Artega, the maker of the Henrik Fisker designed GT sports car, which is expected to unveil the long-awaited convertible version of its GT.
The information was first reported by GTSpirit, which claims the new convertible sports car will be called the Artega GT Roadster and it will come with the same Volkswagen-sourced 3.6-liter V-6 rated at 300 horsepower that's found in the hardtop.
The second model is the recently spied Roding Roadster. Like the Artega GT, the new Roding Roadster is a two seat mid-engine sports car but with its chassis made from carbon fiber. It, too, gets a six-cylinder engine but one sourced from BMW. Peak power of the Roding is also expected to rest at 300 horsepower.
Stay tuned for more details once the 2012 Geneva Motor Show gets underway. The first press days don't commence until March 6 but in the meantime follow our ongoing coverage via our dedicated show page.
Roding Roadster official teaser
_______________________________________