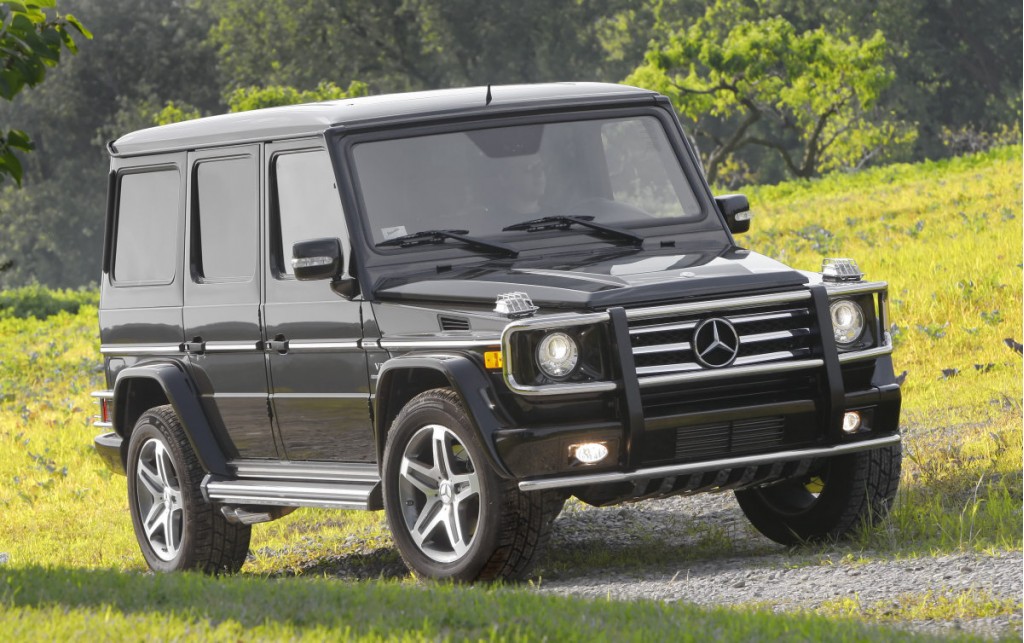 2010 Mercedes-Benz G-Class
Does everybody have trouble telling Ashley Tisdale and Aubrey O'Day apart, or is it just us?
They both young, they're both blond (vaguely), and they both sing (vaguely). Each has worked as a member of a teen-centric ensemble, but neither has gained fame on the solo front. Also, they both live in LA, and we've never seen them photographed together.
See? Totally the same person. Like Latoya and Michael. Or Florence Henderson and the third Mandrell sister.
Then again, we sometimes have problems telling John McCain and Dick Cheney apart, so perhaps we're not to be trusted.
One thing we know for sure, and that's that A-Tis spent a little too long in the salon the other day -- presumably remaining blond -- and stepped outside to find a big fat parking ticket on her Mercedes-Benz G-Wagen, seen through the link below. Which should serve as a friendly reminder that time's a-wastin', in so many ways. Tick-tock, lady, tick-tock.