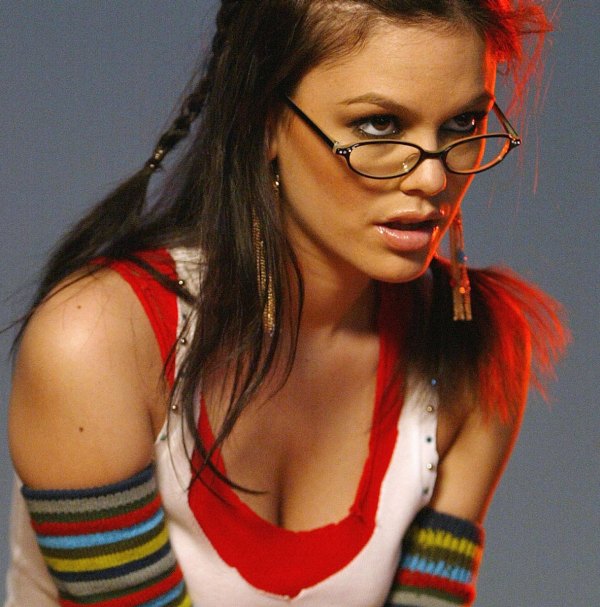 Rachel Bilson
Let's do a quick recap of Rachel Bilson's career: she had a guest spot on That 70s Show, a guest spot on Buffy, a guest spot on 8 Simple Rules, and way too many recurring appearances on The OC (at least that's what we hear, because none of us ever watched that crap). Her film work includes New York, I Love You, Jumper, and The Last Kiss (none of which we saw either, for reasons mentioned above). We also know she's a bit of a fashionista, and we know she designed a line of clothing for DKNY Jeans, which may or may not still be in production.
And here she is gassing up her Toyota Prius.
We've taken an informal poll at Stalag HGM, and we've come to the conclusion that celebrities who drive Priuses are roughly equivalent to celebs who appear in infomercials or on that I'm A Celebrity, Get Me Out Of Here show. Which is to say, they're on a fast-track to non-celeb status -- assuming they were even celebs to begin with.
Put another way: someone's angling to be the next Karen Valentine.
Oh yeah, we went there.