We've explained the 2014 Jaguar F-Type's street-biased nature, but a little illustration never hurts, right?

Whatever the F-Type's ultimate driving and handling traits, and no matter how muted they are on track, on the open road, the overall experience comes together in a way that befits a true sports car. Sound, sight, and feel coalesce into a sensation greater than its parts.

And perhaps, ultimately, that's the secret of the F-Type: while it's not the most impressive sports car on any single spec-sheet metric, the way its acceleration, handling, grip, and weight come together to deliver a comfortable, engaging, drive--without skimping too much on the luxuries--makes the F-Type a standout on the basis of more than just its pretty face.

Music in the video above: Virtutes Instrumenti (Kevin MacLeod) / CC BY 3.0

-----------

Catch up on all of our 30 Days of the 2014 Jaguar F-Type coverage here.

Read our first drive review of the all three versions of the 2014 F-Type here.

Check out the full details on the F-Type range with The Car Connection's full review here.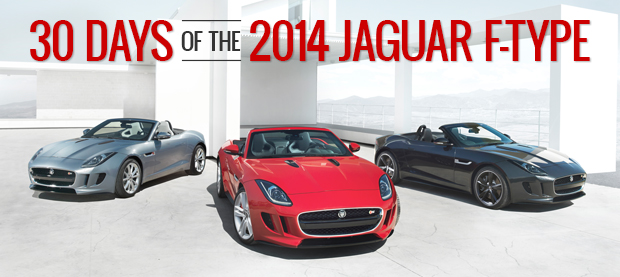 30 Days of the 2014 Jaguar F-Type