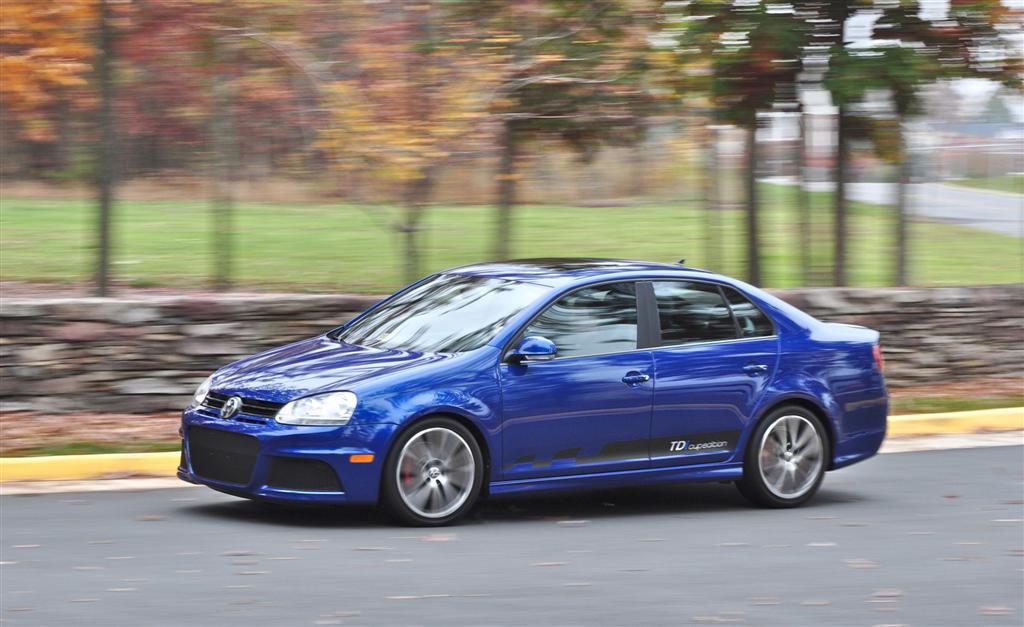 Volkswagen Jetta TDI Cup Street Hitting Dealerships Soon
For those that don't know about it, the Volkswagen Jetta TDI Cup is VW's foray into grassroots motorsports in the U.S., finding and giving an outlet for younger drivers to get into road racing, raising the profile of diesels as more than green machines at the same time. First revealed as a concept at the 2008 SEMA show,  2010 Jetta TDI Cup "Street" Edition is the road-going version of the race car used in the spec series, and it's due to hit dealerships soon.
The Jetta TDI Cup series has run since 2008, and the replica vehicle has been called for since the start--the race cars are, after all, based on production cars. Upgrades to the standard Jetta TDI include a unique front bumper, side skirts, and rear valance, plus larger brakes with red calipers, upgraded anti-roll bars and a "European" sport-tuned suspension from the "performance oriented" GLI.
The powerplant is the usual 2.0-liter, 140-horsepower TDI diesel engine. The real fun of the little oil-burning four-banger is its 236 pound-feet of torque. Either a standard six-speed manual or the DSG dual-clutch transmission can be fitted to the TDI Cup Street Edition.
Pricing for the special edition car is set to start "around $25,000" when it hits dealerships in January, 2010.