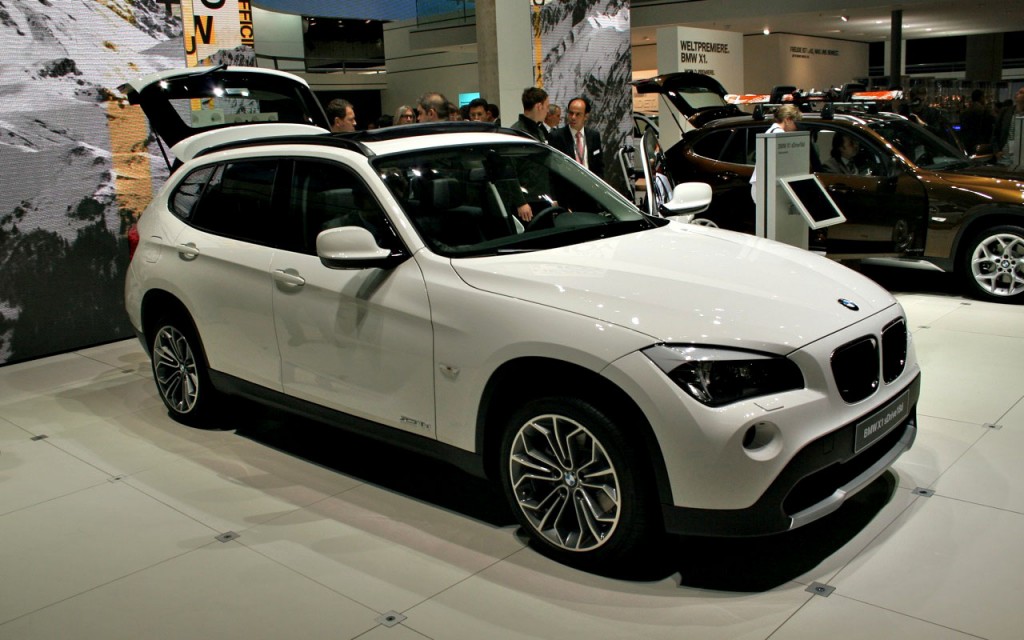 2011 BMW X1
2011 BMW X1
Way back at the beginning of July, BMW revealed full details and images of the BMW X1. People immediately began to ask, "Why?" It's not without good reason the question is raised; it's uncomfortably close in size to the X3, and though Europeans will get a range of small and efficient diesel engines, it's not clear how Americans--BMW's biggest market--will benefit from the just-barely-smallest SUV in the brand's lineup.
Live photos from the Frankfurt auto show taken today reveal the car as it looks from eye-level, rather than in the often distorting light of the studio, and it has to be said it looks smaller than the X3 in person.
Marketing for the X1 is also playing up the vehicle's split city-sporty personality, casting it as a more youthful alternative to the other SUVs and crossovers in the BMW range. And that may be the key to BMW's desire to sell a slightly smaller, slightly decontented X1 alongside the X3: pricing, and market position.
Whatever the reasoning behind the X1, however, it's an attractive vehicle inside and out. Check out the gallery below, or read up on our coverage of the official release of the 2011 BMW X1.