This week saw both SEMA and the Dubai Motor Show take place, but there was still plenty happening elsewhere around the globe. This photo was taken at the Nürburgring, where Ferrari is still fine-tuning its LaFerrari flagship ahead of the supercar's start of production. It's not clear if the Italian automaker will be able to beat Porsche and its production car 'Ring record of 6:57, but hopefully we'll know soon. 
Gene Simmons' 'Snakebit' 1956 Ford F100, 2013 SEMA Show

This menacing pickup is a 1964 Ford F100 personalized by rocker Gene Simmons of KISS. The truck was one of the stars of SEMA and features a design inspired by Shelby Mustang muscle cars.
Corvette Stingray Convertible Atlantic Concept, 2013 SEMA Show

Another star from SEMA was this Corvette Stingray Convertible Atlantic concept, one of a pair of right- and left-coast-themed concepts. The duo was also joined by a Gran Turismo video game-inspired 'Vette, which looked equally stunning.
W Motors Lykan Hypersport pre-production model

Over in the Middle East, supercar startup W Motors rolled out a pre-production version of its $3.4 million Lykan Hypersport at the Dubai Motor Show. The car rates in at 750 horsepower and features diamond-encrusted lights.
2015 McLaren P13 test mule spy shots

Development of McLaren's next supercar, an entry-level model code-named "P13", is well underway, as evidenced by this test mule recently spotted in Europe. We can see that the wheelbase and track of this 12C-based test mule have been modified.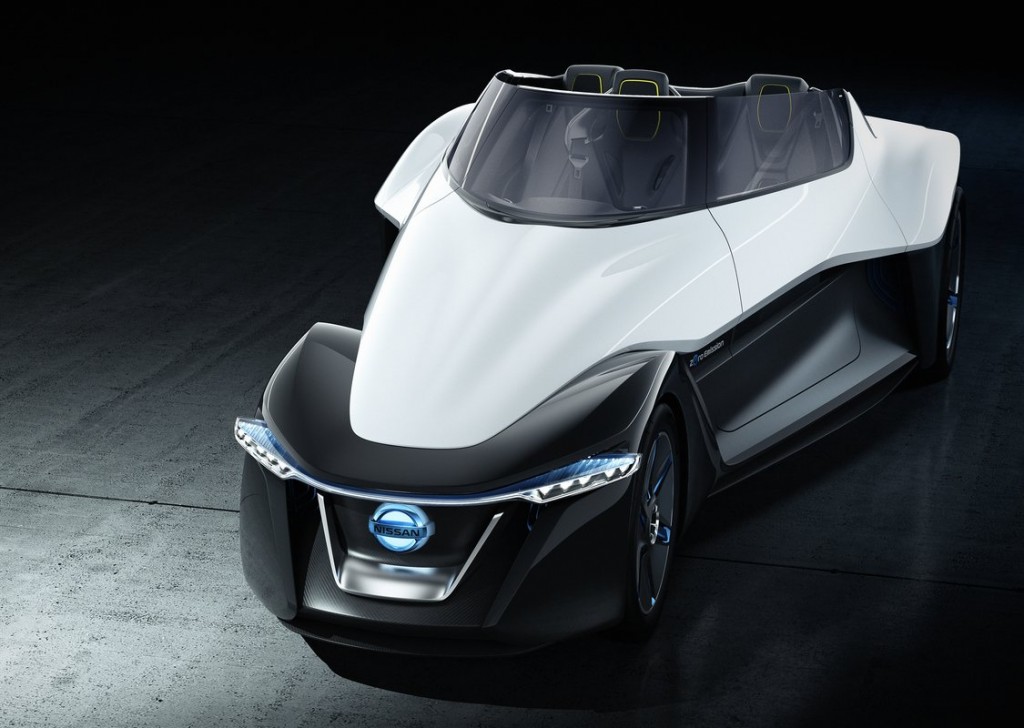 Nissan BladeGlider Electric Sports Car Concept - 2013 Tokyo Motor Show

Nissan has shown a radical sports car concept called the "BladeGlider". It features an electric powertrain and a design inspired by the automaker's ZEOD RC electric Le Mans prototype, and we hear a production version will eventually be launched.
Jeff Gordon Chevrolet SS concept, SEMA 2013

Another hit at SEMA was this 2014 Chevrolet SS customized by NASCAR racing driving Jeff Gordon. Deliveries of the big muscle sedan have just commenced and we can imagine owners dressing up their cars with some of the features present on Gordon's version.
2014 Dodge Dart, Challenger and Charger equipped with Scat Packages

Dodge has brought back two classic items from the 1960s and '70s muscle car era: the Shaker Hood and the Scat Pack. The Shaker Hood is only available for the Dodge Challenger while the new Scat Packs are offered on the Challenger, Charger and Dart in Dodge's lineup.

_______________________________________