The sole surviving drivable 'Eleanor' Ford Mustang from 2000's hit movie Gone In 60 Seconds will go under the hammer this weekend. The last time the car changed hands the selling price was $1 million.
Roger Baillon collection barn find

No less than a hundred cars dating back to the early part of the last century have been found rusting away in the west of France. One of the cars is a rare Ferrari that experts predict could fetch as much as $15 million when it, along with 59 other cars from the find, go up for auction early next year.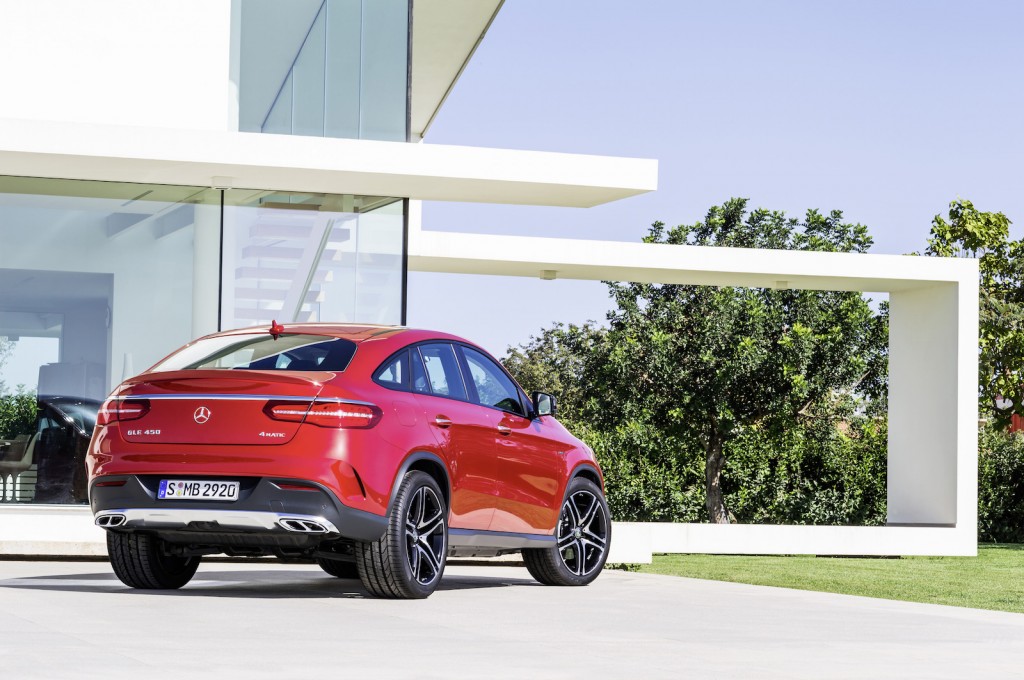 2016 Mercedes-Benz GLE 450 AMG 4Matic

Mercedes-Benz's rival to the BMW X6 was revealed in full this week ahead of its world debut at next month's 2015 Detroit Auto Show. The vehicle is called the GLE Coupe and it's the first Mercedes to come in new AMG sport trim.
2015 MINI John Cooper Works Hardtop

MINI will use the upcoming Detroit show to present its new John Cooper Works Hardtop, which was also revealed this week. The vehicle sports the same turbocharged 2.0-liter four as the Cooper S Hardtop but with its output dialed up to 228 horsepower.
2016 Audi Q7

Another star of the upcoming Detroit show will be the all-new Audi Q7, which was revealed just yesterday. The new SUV is slightly smaller than the one it replaces but interior space is up. The big news is that it will be available with a diesel-electric plug-in hybrid option, which Audi says will return around 138.4 mpge.
2017 BMW 5-Series spy shots

This week, the first prototype for the next-generation BMW 5-Series was spotted. It appears designers are planning an evolution of the current model's themes but with more sculpted surfaces and elements borrowed from the recent BMW Future Luxury concept. A new plug-in hybrid option is also planned.
2015 Audi RS 3 Sportback

Another Audi revealed this week was the A3-based RS 3 Sportback. The new RS 3 Sportback is the most powerful compact car in production, but sadly we're not expecting it to land in the U.S. Instead, we may get a new RS 3 sedan over here.
Ford Performance logo

Ford has grouped its separate performance divisions from around the globe into a new unit called Ford Performance. The portfolio of Ford Performance vehicles will grow to number 12 vehicles by 2020, including next-gen versions of the Focus RS and F-150 Raptor as well as future high-performance Mustang variants.

_______________________________________