Artega SE electric sports coupe
It's a sad day for sports car fans, with news coming out today that German firm Artega, manufacturer of the Henrik Fisker-designed GT sports car, has filed for bankruptcy.
The small scale manufacturer, based in Delbrück, stated that it has become insolvent and that it is seeking to find new roles for its 34 employees.
Artega also claims that part of the decision to file for bankruptcy was due to a proposed sale of the firm to an Asian investor failing at the last minute.
Court-approved administrators are currently examining Artega's remaining assets while management looks for new investment possibilities. We hope they are successful as the firm's GT, though limited to the German market, is a great little sports car and would certainly be a welcome addition to our garage.  
Two different versions were available, the gasoline-powered GT rated at 300 horsepower and all-electric SE with more than 380 horsepower on tap.
Artega was also working on a targa-style model with a removable glass roof, which it previewed in concept form as recently as March's 2012 Geneva Motor Show. At the time, Artega said it was preparing to its dealer network to Austria, Belgium, France, Italy, Luxembourg, and the Netherlands.
This isn't the first time that Artega's viability has come into question. In 2010 the firm was sold to Mexican private investor Tresalia Capital, run by beer baroness Linda Alvarado, though this deal also failed to be completed.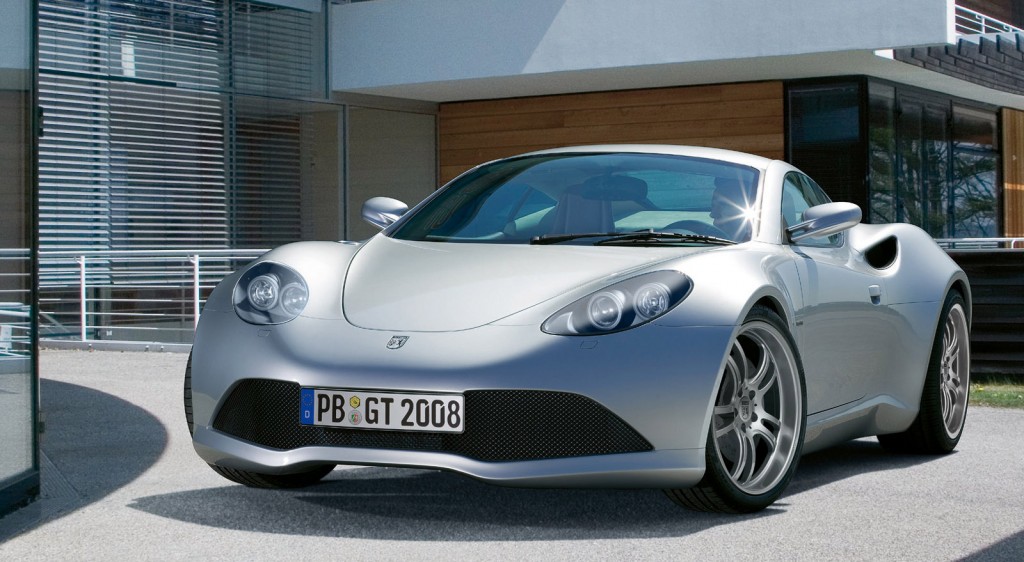 Artega GT sports car
_______________________________________