Just as Volkswagen Group's Veyron supercar revived the longstanding Bugatti label, Portuguese-based designer Ernesto Freitas from Luso Motors envisages his new Voisin Concept injecting some life into France's forgotten carmaker, Avions Voisin. At the moment his new Voisin Concept remains just a 3D simulated model but Freitas has plans to create a full scale model and hopes to display it at several international car shows.

Avions Voisin was a carmaker based in Paris, which built a number of luxury cars from 1919 up until 1939. During its prime Voisin was competing with the likes of Bugatti and Bentley but the label eventually experienced some financial strife and a number of its key engineers were lost to fellow French carmaker Renault.

Freitas' latest design draws obvious inspiration from the Bugatti Veyron and has been designed to accommodate a V12 powerplant in its engine bay. The designer's choice would be a V12 Audi diesel but for now it remains just a dream.

Some of Freitas' previous works include last year's Ferrari Dino and Hansen GT concepts, which you can view by clicking here.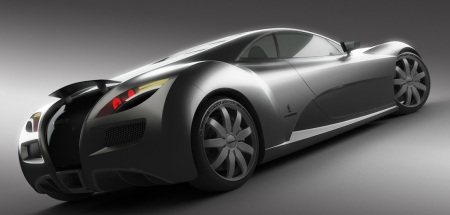 Via: Autoblog.nl