2011 BMW 3-Series Coupe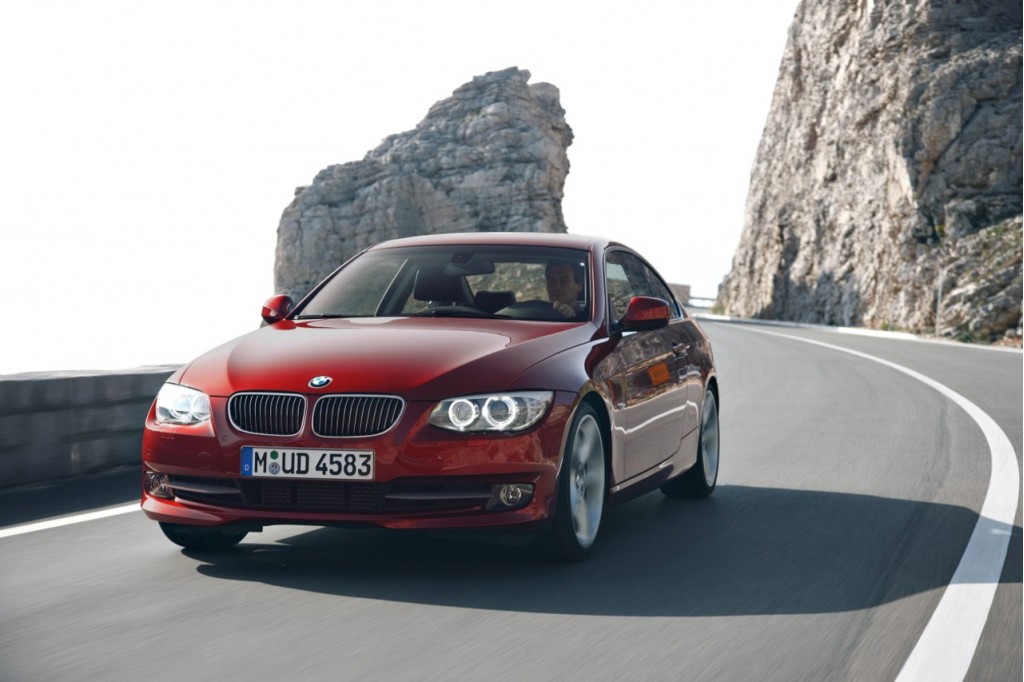 2011 BMW 3-Series Coupe
BMW is giving its 3-Series Coupe and Convertible models a slight refresh for 2011, but the most significant change looks to be under the hood.
The 3.0-liter turbocharged in-line six in the 335i models maintains its strong output of 300 horsepower and 300 pound-feet of torque, but it's nearly an all-new engine BMW says, with five more years of development time, improved fuel-efficiency and emissions and better responsiveness. The engine, which was recently rolled out in the 535i Gran Turismo, incorporates a single twin-scroll turbocharger instead of the previous twin-turbo setup, along with full Valvetronic variable valve timing.
The heavily revised engine will be paired with a six-speed manual gearbox or six-speed Tiptronic automatic in the 3-Series models. As before, BMW's xDrive intelligent all-wheel drive system will be available on both Coupes.
Acceleration times for the new 2011 BMW 335i clock in at 5.3 seconds for the 335i Coupe and 5.5 seconds for the Convertible, with an electronically limited top speed of 130 mph—or 150 mph when equipped with the Sport Package.
Design-wise, the basic proportions of the Coupe and Convertible have been kept intact, but BMW has introduced a new headlight design—with Xenon Adaptive Headlights standard in the 3-Series Coupe and Convertible in the U.S.—along with a new fascia, new detailing for the taillights, and revised side mirrors. Overhangs have been slightly extended for 2011, while a chrome-framed BMW kidney grille has been widened slightly to match a broadened hood. The rear air dam has received additional contour lines as well, and taillights get a new look.
Both models remain offered with a wide range of interior trims, including Dark or Light Burl Walnut or Bamboo Anthracite woods, or Aluminum trim, and there's a choice between leatherette or Dakota leather upholstery, in several shades. Special sun-reflective leather is offered in Convertibles, promising cooler surface temperatures.
New exterior hues include Sea Blue Metallic, Vermillion Red Metallic, and Mineral White Metallic.
The revised 2011 3-Series Coupes and Convertibles will be available this spring. An all-new, next-generation 3-Series is also expected for 2012.