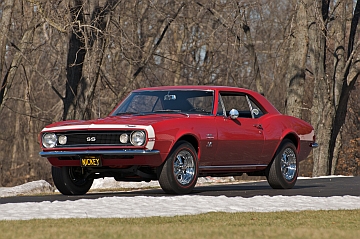 1967 Super Camaro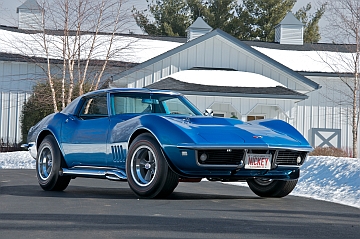 1968 Corvette Coupe
Muscle-car collector Mike Guarise collected more than a few Nickey cars, and seven of them are up for auction at Mecum next month.
During the auction, which takes place May 17-22, seven Nickey cars (cars modified by a well-known Chicago-area dealer) will be auctioned from Guarise's collection. Overall, Guarise has collected 10 Nickeys over the years.
The cars will be put on the block on Saturday, May 21, and the list includes a 1967 Chevrolet Nickey/Bill Thomas 427 Stage III Super Camaro, which was the only 427 conversion certified by Bill Thomas. Other cars include a 1968 Chevrolet Chevelle L78; a 2002 Nickey/Bill Thomas 427 Stage III Camaro; 1968 and 1969 Corvettes with the 435-horsepower, 427 cubic-inch V-8; a 1968 Malibu L79; and a 1970 Camaro Z28 Coupe LT1.
The auction takes place at the Indiana State Fairgrounds in Indianapolis and is open to the public at an admission of $15 per day.
[Mecum]