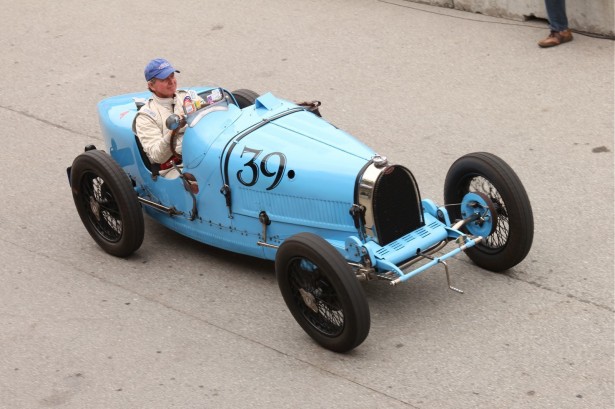 Pre-1940 Sports, Racing, and Touring Cars: 2011 Rolex Monterey Motorsports Reunion
The Rolex Monterey Motorsports Reunion always draws a fascinating group of competitors--men and women willing to turn their painstakingly restored classic race car into a brand-new restoration project.
Of all the vehicles, it's the oldest, rarest ones that continue to amaze us. The very survival of an example of something so rare as a Morgan LeMans special, or a BMW 328, defies logic.
And still, the 2011 Rolex reunion's pre-1940 sports car, racing and touring class was one of its largest, with everything from Alfa Romeos to Stutzes represented--and firing on all all cylinders.
For some of our favorites, see the gallery below, and stay with us this weekend for more Rolex reunion coverage--and for tomorrow's 2011 Pebble Beach Concours d'Elegance.