Malaysian car company Proton is readying to export its new Satria hatch to join its GEN.2 hatch and Savvy city car by the end of the year. Proton is still unheard of in many countries, but the government controlled company has had some major dealings with the likes of Mitsubishi and Lotus. Back in 1996, Proton actually acquired the Lotus brand from Bugatti and is currently in a strategic partnership with Volkswagen AG. Proton exports to the U.K., Australia and New Zealand, but they are aggressively marketing theirs cars in several other countries including the Middle East.

Unlike the previous model Satria, which shared many of its components with the Mitsubishi Lancer, the latest Satria is based on an all new platform. Power comes from a 1.6-litre Proton Campro engine that was developed in-house with the aid of Lotus. A high performance AWD GTi version is still in development and should be released early next year. Lotus has helped Proton tune many of its cars for better handling and performance.

Proton has even developed its own performance tuning arm with vehicles under the name of the R3 Limited Special Edition label. The first two models that will be launched this August will be based on the Waja sedan and GEN.2 hatch. The cars feature performance tyres, race-style brakes and xenon headlights.

More images after the jump.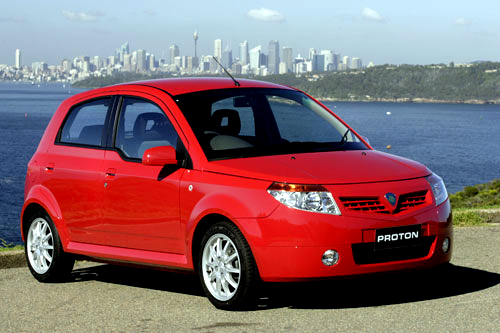 211406.3_lg.jpg