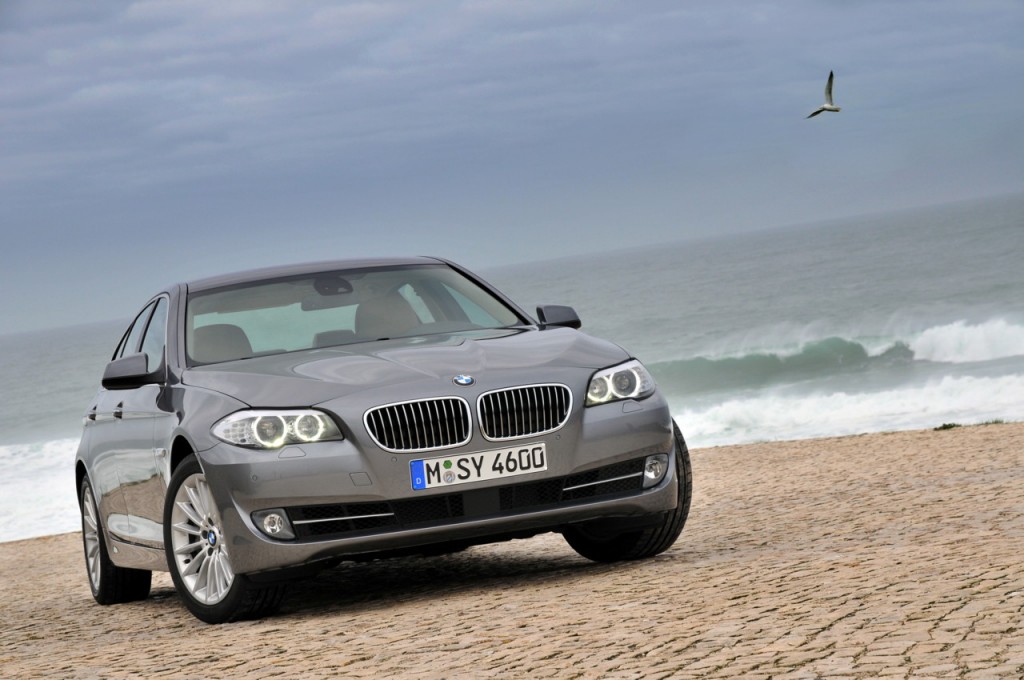 2011 BMW 5-Series (Euro spec)
Just days after Audi announced that it had posted a record $1.7 billion profit for the first half of 2010, BMW has gone one better and revealed that its own profit has risen more than sixfold, ending the second quarter of the year at $1.1 billion.
The results are on the back of significantly increased sales volume and revenues, which are benefitting from a weaker euro and surging growth in China. In the newly crowned world's biggest auto market, for example, BMW managed to sell 75,615 cars in the first half of 2010, almost double the number it sold in China for the same period just one year ago.
BMW also saw strong results in established markets like the U.S. and Europe, where sales totaled 121,912 and 389,831, respectively, for the first half of 2010. Until recently, BMW's sales in both markets had suffered from the economic downturn.
"Sharp sales volume growth on major markets and a high-value model mix are the main reasons for the strong second-quarter performance. We have also used the economic crisis as a source of opportunity and have improved efficiency significantly in all areas of the company", BMW CEO Norbert Reithofer explained.
The strong demand for new models such as the new BMW 5 Series and BMW X1 alongside the sharp growth achieved with other models suggest that earnings will continue to rise dynamically during the remainder of the year. Not surprisingly, the automaker has increased its prediction for 2010 sales volume by 10 percent to over 1.4 million vehicles. Note that this includes vehicles from Rolls-Royce and MINI as well.
[BMW]